Warranty Claims Undertaken
Free Recovery &
Diagnostics (terms apply)
0% Finance Available on Repairs
12 Month Guarantee Across All Vehicles
Browse the Latest Work from Our Specialist Repair Centres
Browse our gallery of some of the latest gearbox, transmission and engine repairs and replacements, from experienced technicians at our specialist repair centres local to you. Our technicians provide exceptional services for all makes and models.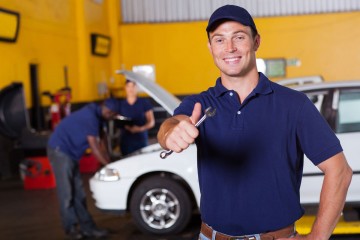 Looking for a Hassle-Free Car Repair?
You'll find that our technicians are happy and willing to repair almost any problem that your car might have, from a damaged clutch to a difficult gearbox. We only ever replace parts with OEM or manufacturer's warranty-approved parts, so you can be sure that any replacements are like-for-like, and we offer a 12-month warranty on any work that we do.
The Benefits of Our Car Repairs
What's included in our vehicle repairs?
All major manufacturers & models
Vehicle recovery or collection
Full diagnostics & reprogramming
Manufacturers warranty protected
0% Finance option
Diagnostics from only £30
Gearboxes & transmissions
Engines & turbochargers
Diesel particulate filters (DPFs)
Clutches & components
Vehicle bodywork repair
Car Repairs & Diagnostics
Service4Service offers a variety of car repairs and car bodywork repair from each of our 700+ qualified and approved repair centres located across the UK - each fully equipped to fix any damage that your vehicle may have incurred. No matter how big or small your car's problem our team of experienced engineering experts have the knowledge and skill to get your car back on the road as soon as possible.
Whether your car needs an internal fix that is affecting its performance or an external cosmetic body repair (right down to the smallest scratch) we've got years of experience that will ensure that your car receives the highest quality of repair to restore it to its former glory!
How Our Car Repairs Work
Complete our repair enquiry form and await a call, or call us to speak to one of our specialist advisors on 0808 164 0418.
We'll try to estimate the issue with your vehicle, based upon the information you provide, along with approximate repair costs. Before inspecting the vehicle, all we can do estimate the faults and costs.
We will arrange for your vehicle to be recovered into one of our specialist repairs centres in order to give a full diagnosis of the problem and exact costs.
Should you proceed with major repairs* then the costs incurred for both the diagnostic checks and the vehicle recovery will be reduced to £0! We don't charge more than repair costs when our customers go ahead with major works with us!
Diagnostic reports are usually available on the next working day, we don't want to leave people wondering.
We work will all the major warranty companies and will process the claim on your behalf to save you additional stress at difficult times.
We will let you know if there is likely to be any delays to the estimated repair times.
When repairs are complete and final payments are made or finance agreements are in place, we will attempt to return your vehicle by the end of the following working day.
You will have an invoice detailing the work completed, including our warranty of 12 months or 12000 miles.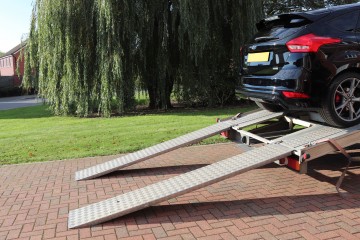 Free Vehicle Recovery & Diagnostics
Subject to our terms & conditions.
Our professional staff will book your service or repair at one of our centres local to you, arranging for your vehicle to be collected from a location that suits you. If any additional or advised work is required, we'll always call you first. We will not undertake work without your authorisation. There is a 12-month warranty on all parts and labour and your existing manufacturer's warranty is protected.
Please click the button below to make an enquiry or call us on 0808 164 0418 to book a repair, local to you, with a specialist technician at Service4Service.
What types of car repairs can you carry out?
We provide several types of car repair including engine repairs and reprogramming, gearbox and transmission repairs, turbochargers and even bodywork repair. Our specialist technicians fit Original Equipment Manufacturer (OEM) and warranty-approved parts only and all of our car repairs come with a 12-month guarantee.
Will the manufacturer pay for my car repair?
The manufacturer is under no obligation to pay for the repair of your vehicle once the warranty has expired. If an issue occurs just after the warranty expires, some manufacturers may offer a goodwill contribution towards the cost of the vehicle repair at their own discretion.
My car won't start, what can I do about it?
Whether there's no response at all to the key turn, or you're hearing odd noises as the ignition fights to start, there are a number of reasons that might cause your car not to start, and some are easier to fix than others. Our highly trained technicians can confidently diagnose any issues with your vehicle, with the help of the latest specialist computer diagnostic equipment.
How often do I need to change the brake fluid in my vehicle?
Keeping a car in top shape requires keeping to a regular servicing and maintenance schedule. In theory, brake fluid will only need to be changed a few times in your car's lifetime, but you can never overchange it, so it's worth changing it as needed, or every few years.
How much will my car repairs cost?
The total cost of your car repairs will differ on a case-by-case basis. We carefully calculate all repair costs according to the work required, any parts needed and the labour involved but rest assured that we will always provide you with a quote before starting any of the repairs. We will only get started after you approve the price and the work needed, so you're always in control.
How long will my car repairs take?
When you bring your vehicle to us for repair, we run full diagnostic tests to find the source of the problem in order to better determine a cause and the work required to repair it. This way, we can provide you with a quote and an approximate duration for the repair. This can change throughout the process for a number of reasons, but we will always keep you in the loop and are happy to answer any questions or worries you may have before and during the repairs process.
Spread the Cost with 0% Interest-Free Finance on Servicing & Repairs
At Service4Service we want to help ease the cost of your car service or any other unexpected vehicle repairs, by offering our customers the option to spread the cost of their repair bill over either four or ten months, interest-free with a choice of car repair payment plans.
4 months interest-free option
Car repair or servicing costs totalling over £350.
Spread the cost over 4 months interest-free.
You pay 25% of the total upon application.
The remaining 75% is spread over 3 equal monthly payments.
You must have a valid UK debit card to arrange the payment plan.
10 months interest-free option
Car repair or servicing costs totalling over £1000.
Spread the cost over 10 months interest-free.
Deposit between 10% - 50%.
Finance subject to acceptance.
You must have a valid UK debit card to arrange the payment plan.
Areas We Cover
Aberdeenshire
Aberdeen
Ayrshire
Dundonald
Kilmarnock
Bedfordshire
Biggleswade
Leighton Buzzard
Berkshire
Newbury
Reading
Slough
Bristol
Avonmouth
Bedminster
Yate
Buckinghamshire
Edlesborough
Cambridgeshire
Cambridge
Duxford
Pampisford
Peterborough
St. Ives
St. Neots
Wisbech
Cheshire
Chester
Saltney
Warrington
Clwyd
Llay
Wrexham
Cornwall
Hayle
Helston
Mawgan
Penryn
St. Austell
County Durham
Darlington
Durham
Cumbria
Carlisle
Ulverston
Whitehaven
Workington
Derbyshire
Church Gresley
Derby
Swadlincote
Devon
Exeter
Ivybridge
Newton Abbot
Plymouth
Totnes
Dorset
Blandford Forum
Poole
East Riding of Yorkshire
Hull
Essex
Colchester
Leigh-on-sea
Maldon
Rochford
Southend-on-Sea
Waltham Abbey
Falkirk
Bonnybridge
Fife
Buckhaven
Dunfermline
Leven
Flintshire
Deeside
Hawarden
Mold
Sandycroft
Queensferry
Gloucestershire
Gloucester
Stroud
Hampshire
Farnborough
Havant
Southampton
Winchester
Hitchin
Letchworth Garden City
Ross-on-Wye
Scottish Highlands
Culloden
Inverness
Isle Of Wight
Newport
Ventnor
Kent
Ashford
Chatham
Folkestone
Hythe
Swanley
Swanscombe
Lanarkshire
Airdrie
Glasgow
Hamilton
Lancashire
Blackburn
Burnley
Leyland
Morecambe
Thornton-Cleveleys
Leicestershire
Leicester
Lincolnshire
Boston
Grantham
Grimsby
Market Rasen
Sleaford
London
Acton
Barking
Croydon
Dagenham
Enfield
Haringey
Harrow
Tottenham
Thamesmead
Wimbledon
Manchester
Bolton
Droylsden
Stockport
Wigan
Bootle
Prenton
Walton
Wirral
Midlothian
Edinburgh
Newcastle Upon Tyne
Shiremoor
Norfolk
Diss
Norwich
Rackheath
Swardeston
Thetford
Northamptonshire
Kettering
Northampton
Northumberland
Morpeth
North Yorkshire
Middlesbrough
Selby
Nottinghamshire
Long Eaton
Newark
Nottingham
Oxfordshire
Banbury
Bicester
Didcot
Great Milton
Oxford
Shropshire
Oswestry
Telford
Somerset
Haselbury Plucknett
Taunton
Yeovil
Southampton
Holbury
South Yorkshire
Barnsley
Rotherham
Sheffield
Staffordshire
Barlaston
Stafford
Stoke-on-Trent
Suffolk
Ipswich
Woodbridge
Surrey
Ashford
Chertsey
Godstone
Kingston-Upon-Thames
Morden
Walton-on-Thames
Warlingham
East & West Sussex
Brighton
Hastings
Haywards Heath
Horsham
Hove
Littlehampton
Southwick
St. Leonards-on-sea
Tyne and Wear
Newcastle-Upon-Tyne
Wales
Blaenau Gwent
Carmarthen
Carmarthenshire
Cardiff
Colwyn Bay
Conwy
Haverfordwest
Llandovery
Pembrokeshire
Merthyr Tydfil
Neath
Swansea
Warwickshire
Atherstone
Butlers Marston
Warwick
Westlothian (Linlithgowshire)
Kirknewton
West Midlands
Birmingham
Coventry
Erdington
Walsall
West Yorkshire
Bradford
Dewsbury
Heckmondwike
Huddersfield
Leeds
Wakefield
Wiltshire
Amesbury
Corsham
Devizes
Salisbury
Swindon
Warminster
Westbury
Wroughton
Worcestershire
Redditch
Upton-upon-severn
Worcester
Recent Customer Reviews
Excellent Service. Communication from Jordan was regular and thorough. The vehicle had been off the road for six months plus, so we were unsure how expensive the work would be. Fortunately, Jordan provided us with a minimum and maximum cost, depending on the outcome of the diagnostics / inspection, so we were comfortable from the outset that we could afford to have the work done.
Highly recommend Service 4 service. I just wanted to take a minute to rate my recent experience with Service 4 Service. It was a very smooth process from beginning to end, with excellent service from the moment I reported the issue. I rang up to enquire about a drivetrain issue I was having, and the car was collected from my work address the next day and taken into one of their centres. The car was then diagnosed and the issue resolved, with regular communication from the office. They then delivered my car to my home address for my convenience. I cannot fault the excellent service I received, and would recommend.
I have good experience with persons whose work overthere helpful like Aron, John.... they are really professional and responsible to the customer. I am happy that repaired my car overthere and wish you all the best.
Regards
Good communication and friendly from Aaron , Car was fixed and was informed of prior work so no surprises
Would recommend
I have been dealing with Jon at Service4Service and can honestly say I've never come across a company as professional, courteous, diligent, experienced and all round amazing as I have with these, especially Jon. He kept in touch with me every single day to give me an update on the repairs to my vehicle and where it was up to. For years I'd used local repair centres but this has definitely changed and from now on will be using Service4Service. They really are a second to non class act company and would highly recommend these to anyone and everyone for their vehicle repair needs. Thank you Jon for the amazing service. It's greatly
Appreciated. A+, 5* service.
I've got nothing but praise for the customer service dept of service 4 service, they went above and beyond in helping me resolve a few issues I had with my car, I would like to add a special shout out to Valentino Hasani for all his help and understanding.
Chris was extremely helpful with keeping me updated throughout the whole process of getting my car fixed aswell as doing everything he could to help where he could. He was a pleasure to speak to!
Very happy with service for service, they fixed my car when no one else seemed to know what to do with it. Great team there so Thankyou to John, Julian, and Liam all of who were very helpful when I called to check on progress.
Easily the best service I've received from a garage. From enquiry to completion they were 10/10. They collected my car from the house on a Thursday and instead of calling only when the repairs were complete, they called me out if courtesy on Friday to let me know they don't work over the weekend so I could expect an update early the following week, which I got, and the team were so helpful with updating and advising me all the whole my car was with them. They had my car for around 5 days and once the work was complete, they called to let me know and arrange a delivery time. They've been great with follow ups to check the car is working as it should be, and it absolutely is. I CANNOT recommend them enough - thank you!
5 stars. Jon was amazing going back and forth dealing with the warranty company and keeping me up to date. Very responsive to all emails and enquiries.
Thanks so much for all your help and support
The best service I have ever received! The whole process of collecting the car repairing it and then returning the car was so easy. With a rather hectic lifestyle the convenience of service 4 Service, door to door care was greatly appreciated. From the first phone call I was told upfront the most Likely issues with my car and the estimated cost. My car was looked at quickly and I was kept informed
every step of the way. Jon wood in particular went out of his way to help me ensuring the best outcome for all involved. He was honest and upfront from day one. In fact he bent over backwards for me to ensure I could
get my car repaired and returned as soon as possible. I would Highly recommend them to anyone and know for sure, in the future when I need work done I will be returning to Service 4 Service because the service really is second to none
I am so impressed with the advice and customer service I received from this company, but in particular Jon. He went out of his way to help me and gave me good and sensible advice - calling around other specialists and being very honest in the outcome. I wouldnt hesitate to use this company again. Trustworthy, knowledgeable and kind. Thank you.
I was happy with the help and patience from service for service who helped me get my car back on the road
What a great service! My car was collected and delivered back, all whilst I was able to continue working from home. It was quite a big repair, and I was kept up to date with how it was going. Really pleased to have my car back up and running now. Would highly recommend.
Great, I had my car picked up and delivered back to my home address, which was much appreciated whilst these difficult times are ongoing. The young man from Service 4Service was polite and efficient. Would definitely use them again.
Excellent customer service, I was having an issue regarding a repair on my vehicle and the Warranty company involved. Service 4 Service did everything they could to make the process possible and to make it as effortless for me as they could. I would highly recommend them and their team.
Thank you for getting my car back on the road. I already took it to two other garages and they couldn't fix the fault. I just didn't want another big bill. These guys really know what they are talking about. I felt reassured from the first conversation, and throughout, they kept me informed. Kept the costs down as well. I'm really pleased.
The customer service i received particularly through Holly Brown was an exceptional one.
Fast and attention to detail.
Excellent service received whilst my car was in for repair. I was kept up to date with it's progress. Very reliable and would be keen to use again.
Great Service, helped me out repairing some major repairs on my vehicle. Very happy with the service.. will return. Thanks
Great customer care. Especially dealing with an external car sales company who sold a faulty car to me. Service4service were able to help with the process of diagnostics and repair. Have helped with a case to fight against the car sales company. Special mention to Holly in admin who throughout the process helped with costings and communication whilst the other company paused. First rate care.
Honest and friendly staff that went the extra mile to help.
Second time I've used the company. Great communication, pleasant people and did exactly what they said they would. I'll use them every time.
Amazing service. My car broke few weeks ago. Called service4 service and Chris manage to sort out all within 24 hours. Few weeks later I noticed my car still making a noise when driving over speed bump. Called service4 service and Chris again manage to sort all within 24 hrs. My car was picked up at 8 and was back at 10am. They even fixed my windscreen washers. All that and I havent been charged a penny after my second call. Amazing. And so convenient to have car picked up. I will definitely bring my car back for MOT and full service when due. Thank you. Your service was amazing from the moment you answered my call.
Supply and fit Coil kit. Fantastic service, will definitely use them again! The work was explained clearly and precisely and the best of all they collect and drop the car back off when the work is completed!! Keep up the good work!
Just want to compliment the level of service provided by the company. I was very impressed with the communication, speed and effort made to arrange getting my vehicle seen to and the arrival of the technician who wasted no time in examining the problem and also resolving it. If only all businesses could run this way. Thank you.
Really appreciated the fast response. My Toyota had a warning light come up on the dashboard over the bank holiday weekend. My usual garage and the alternative couldn't fit me in for several days and i needed my car to get to a funeral. S4S helped out with a really great hidden gem in North London and they did the repair for me while i waited. Not only that, but they also advised me on how to avoid the problem in the future. All round fab. Thanks.
I would like to comment on my repair covered by Warranty. The lady i spoke to Lorraine was extremely helpful and kept me informed every step of the way during the initial diagnostic and the subsequent repair. Her friendly manner and efficient liasion with the insurers was above and beyond what we have come to expect these days and i will have no hesitation in using your services again. Please thank her for me.