Warranty Claims Undertaken
0% Finance Available on Repairs
Free Recovery &
Diagnostics (terms apply)
12 Month Guarantee Across All Vehicles
Browse the Latest Work from Our Specialist Repair Centres
Browse our gallery of some of the latest gearbox, transmission and engine repairs and replacements, from experienced technicians at our specialist repair centres local to you. Our technicians provide exceptional services for all makes and models.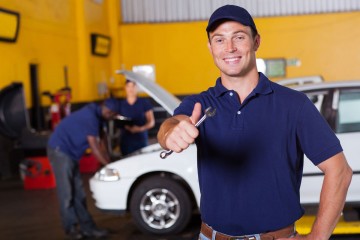 Looking for a Hassle-Free Car Repair?
You'll find that our technicians are happy and willing to repair almost any problem that your car might have, from a damaged clutch to a difficult gearbox. We only ever replace parts with OEM or manufacturer's warranty-approved parts, so you can be sure that any replacements are like-for-like, and we offer a 12-month warranty on any work that we do.
The Benefits of Our Car Repairs
What's included in our vehicle repairs?
All major manufacturers & models
Vehicle recovery or collection
Full diagnostics & reprogramming
Manufacturers warranty protected
0% Finance option
Diagnostics from only £30
Gearboxes & transmissions
Engines & turbochargers
Diesel particulate filters (DPFs)
Clutches & components
Vehicle bodywork repair
Car Repairs & Diagnostics
Service4Service offers a variety of car repairs and car bodywork repair from each of our 700+ qualified and approved repair centres located across the UK - each fully equipped to fix any damage that your vehicle may have incurred. No matter how big or small your car's problem our team of experienced engineering experts have the knowledge and skill to get your car back on the road as soon as possible.
Whether your car needs an internal fix that is affecting its performance or an external cosmetic body repair (right down to the smallest scratch) we've got years of experience that will ensure that your car receives the highest quality of repair to restore it to its former glory!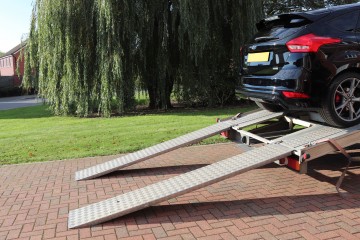 Free Vehicle Recovery & Diagnostics
Subject to our terms & conditions.
Our professional staff will book your service or repair at one of our centres local to you, arranging for your vehicle to be collected from a location that suits you. If any additional or advised work is required, we'll always call you first. We will not undertake work without your authorisation. There is a 12-month warranty on all parts and labour and your existing manufacturer's warranty is protected.
Please click the button below to make an enquiry or call us on 0808 164 0418 to book a repair, local to you, with a specialist technician at Service4Service.
How Our Car Repairs Work
Complete our repair enquiry form and await a call, or call us to speak to one of our specialist advisors on 0808 164 0418.
We'll try to estimate the issue with your vehicle, based upon the information you provide, along with approximate repair costs. Before inspecting the vehicle, all we can do estimate the faults and costs.
We will arrange for your vehicle to be recovered into one of our specialist repairs centres in order to give a full diagnosis of the problem and exact costs.
Should you proceed with major repairs* then the costs incurred for both the diagnostic checks and the vehicle recovery will be reduced to £0! We don't charge more than repair costs when our customers go ahead with major works with us!
Diagnostic reports are usually available on the next working day, we don't want to leave people wondering.
We work will all the major warranty companies and will process the claim on your behalf to save you additional stress at difficult times.
We will let you know if there is likely to be any delays to the estimated repair times.
When repairs are complete and final payments are made or finance agreements are in place, we will attempt to return your vehicle by the end of the following working day.
You will have an invoice detailing the work completed, including our warranty of 12 months or 12000 miles.
Car Repair FAQs
Understanding your vehicle's maintenance needs, and addressing issues promptly are key to maintaining your car's performance and reliability. If you have specific questions about your vehicle or a repair issue, don't hesitate to call Service4Service on 0808 164 0418 for guidance.
How do I know if my car needs repairs?
Common signs that your car may need repairs include strange noises, warning lights on the dashboard, decreased performance, rough idling, poor fuel efficiency, or visible fluid leaks. Consult with a qualified mechanic at Service4Service to diagnose the problem.
Is it safe to drive my car if it needs repairs?
The safety of driving a car in need of repairs depends on the specific issue. Minor issues may not pose an immediate safety risk, but serious problems, such as brake or steering issues, should be addressed before driving the vehicle.
What types of car repairs can you carry out?
We provide several types of car repair including engine repairs and reprogramming, gearbox and transmission repairs, turbochargers and even bodywork repairs. Our specialist technicians fit Original Equipment Manufacturer (OEM) and warranty-approved parts only and all of our car repairs come with a 12-month guarantee.
Will the manufacturer pay for my car repair?
The manufacturer is under no obligation to pay for the repair of your vehicle once the warranty has expired. If an issue occurs just after the warranty expires, some manufacturers may offer a goodwill contribution towards the cost of the vehicle repair at their own discretion.
How much will my car repairs cost?
The total cost of your car repairs will differ on a case-by-case basis. We carefully calculate all repair costs according to the work required, any parts needed and the labour involved but rest assured that we will always provide you with a quote before starting any of the repairs. We will only get started after you approve the price and the work needed, so you're always in control.
How long will my car repairs take?
When you bring your vehicle to us for repair, we run full diagnostic tests to find the source of the problem in order to better determine a cause and the work required to repair it. This way, we can provide you with a quote and an approximate duration for the repair. This can change throughout the process for a number of reasons, but we will always keep you in the loop and answer any questions you may have before and during the repair process.
What should I do if my car breaks down on the road?
If your car breaks down on the road, safely pull over to the side, turn on hazard lights, and call us for assistance. Avoid attempting repairs on the roadside, especially on busy highways, unless you have the necessary tools and experience.
How often do I need to change the brake fluid in my vehicle?
Keeping a car in top shape requires keeping to a regular servicing and maintenance schedule. In theory, brake fluid will only need to be changed a few times in your car's lifetime, but you can never overchange it, so it's worth changing it as needed, or every few years.
My car won't start, what can I do about it?
Whether there's no response at all to the key turn, or you're hearing odd noises as the ignition fights to start, there are a number of reasons that might cause your car not to start, and some are easier to fix than others. Our highly trained technicians can confidently diagnose any issues with your vehicle, with the help of the latest specialist computer diagnostic equipment.
What's the difference between regular and synthetic motor oil?
Synthetic motor oil typically offers better performance and longevity compared to regular (conventional) oil. The choice between them depends on your vehicle's specifications and your driving habits. Consult your owner's manual for the recommended oil type and change intervals.
What should I do if my car's check engine light comes on?
When the check engine light illuminates, it indicates a problem with the vehicle's engine or emissions system. It's essential to have the issue diagnosed by a mechanic as soon as possible to prevent potential damage and address any underlying problems.
Should I follow the manufacturer's maintenance schedule?
Following the manufacturer's recommended maintenance schedule is crucial for the long-term health and reliability of your car. Neglecting scheduled maintenance can lead to increased repair costs and decreased resale value.
How long does it typically take to repair a car?
The duration of car repairs varies depending on the specific issue, the complexity of the repair, the availability of replacement parts, and the current workload of your local repair centre. Minor car repairs may be completed in a few hours, while major car repairs can take days.
Do car repairs with Service4Service come with warranties?
All of our car repairs are performed by professional automotive technicians and come with a 12-month warranty on both parts and labour. If you wish to discuss warranty details with Service4Service before the work begins, just let us know.
Spread the Cost with 0% Interest-Free Finance on Servicing & Repairs
At Service4Service we want to help ease the cost of your car service or any other unexpected vehicle repairs, by offering our customers the option to spread the cost of their repair bill over either four or ten months, interest-free with a choice of car repair payment plans.
4 months interest-free option
Car repair or servicing costs totalling over £350.
Spread the cost over 4 months interest-free.
You pay 25% of the total upon application.
The remaining 75% is spread over 3 equal monthly payments.
A valid UK debit card is required to arrange the payment plan.
10 months interest-free option
Car repair or servicing costs totalling over £1000.
Spread the cost over 10 months interest-free.
Deposit between 10% - 50%.
Finance subject to acceptance.
Credit and affordability checks carried out.
Recent Customer Reviews
What a great service! My car was collected and delivered back, all whilst I was able to continue working from home. It was quite a big repair, and I was kept up to date with how it was going. Really pleased to have my car back up and running now. Would highly recommend.
Excellent service received whilst my car was in for repair. I was kept up to date with it's progress. Very reliable and would be keen to use again.
Supply and fit Coil kit. Fantastic service, will definitely use them again! The work was explained clearly and precisely and the best of all they collect and drop the car back off when the work is completed!! Keep up the good work!
Just want to compliment the level of service provided by the company. I was very impressed with the communication, speed and effort made to arrange getting my vehicle seen to and the arrival of the technician who wasted no time in examining the problem and also resolving it. If only all businesses could run this way. Thank you.
Really appreciated the fast response. My Toyota had a warning light come up on the dashboard over the bank holiday weekend. My usual garage and the alternative couldn't fit me in for several days and i needed my car to get to a funeral. S4S helped out with a really great hidden gem in North London and they did the repair for me while i waited. Not only that, but they also advised me on how to avoid the problem in the future. All round fab. Thanks.
I would like to comment on my repair covered by Warranty. The lady i spoke to Lorraine was extremely helpful and kept me informed every step of the way during the initial diagnostic and the subsequent repair. Her friendly manner and efficient liasion with the insurers was above and beyond what we have come to expect these days and i will have no hesitation in using your services again. Please thank her for me.