Warranty Claims Undertaken
0% Finance Available on Repairs
Free Recovery &
Diagnostics (terms apply)
12 Month Guarantee Across All Vehicles
Head Gasket Repair
Guaranteed protection on your manufacturer's warranty
Blown head gaskets
Head gasket leaks
Head gasket misalignment
Overheating & smoke
Coolant leaks from the exhaust gasket
Head Gasket Repairs & Replacements for All Major Manufacturers
Your vehicle's head gasket is a crucial part of the engine that plays an integral role in its function and safety. The engine is made up of multiple parts and liquids that all make the combustion process possible and the head gasket acts as a seal and works to keep these liquids separate and stop them from mixing. When faulty, blown or leaking, the head gasket can't do its job and the engine could ultimately break down. Some engines are more prone to head gasket failures due to design flaws. These flaws can include inadequate gasket materials, insufficient bolt torque specifications, or other design factors that make the gasket more vulnerable to failure.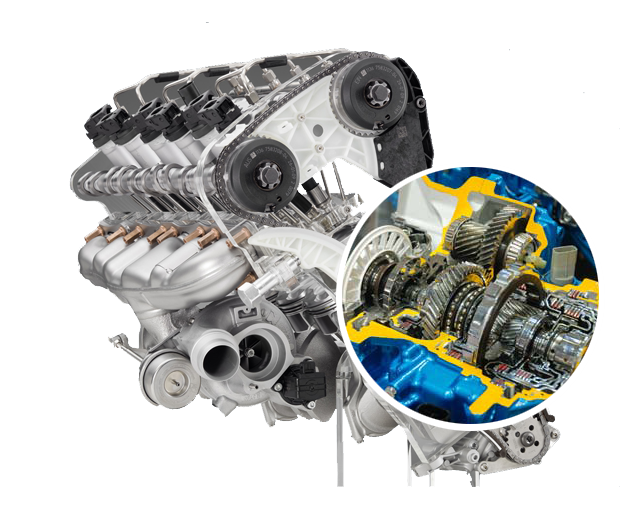 Head gasket failure can result in serious engine problems if not addressed promptly. When the head gasket is faulty, combustion isn't possible or can be incredibly dangerous for both the vehicle and the driver. Therefore, it's important that you have any potential problems checked as soon as possible. Early detection and proper maintenance are key to preventing head gasket problems and avoiding costly repairs. Our technicians are highly trained and can confidently diagnose any head gasket issues using their expertise and the latest specialist computer diagnostic equipment, offering accurate head gasket repair costs and plans of work specific to your vehicle.
If you are experiencing thicker or milky engine oil, a loss of power, bubbles in the radiator or an overheating engine, you could have a blown or damaged head gasket. If you're looking for head gasket repairs near me, at Service4Service, we provide reliable and high-quality head gasket repairs and head gasket replacements across the UK. We offer repairs for head gaskets as well as the after-effects on the engine. We use only OEM or manufacturer warranty-approved parts to ensure that your vehicle remains in its best condition. Our experts are on hand to offer exceptional head gasket quotes and repairs near you.
✔ Warranty Claims Undertaken ✔ 0% Finance Options Available
✔ Free Recovery & Diagnostics ✔ 12-Month Guarantee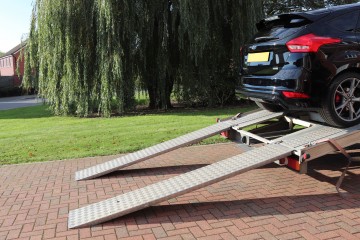 Free Vehicle Recovery & Diagnostics
Subject to our terms & conditions.
Our professional staff will book your service or repair at one of our centres local to you, arranging for your vehicle to be collected from a location that suits you. If any additional or advised work is required, we'll always call you first. We will not undertake work without your authorisation. There is a 12-month warranty on all parts and labour and your existing manufacturer's warranty is protected.
Please click the button below to make an enquiry or call us on 0808 164 0418 to book a repair, local to you, with a specialist technician at Service4Service.
How Our Car Repairs Work
Complete our repair enquiry form and await a call, or call us to speak to one of our specialist advisors on 0808 164 0418.
We'll try to estimate the issue with your vehicle, based upon the information you provide, along with approximate repair costs. Before inspecting the vehicle, all we can do estimate the faults and costs.
We will arrange for your vehicle to be recovered into one of our specialist repairs centres in order to give a full diagnosis of the problem and exact costs.
Should you proceed with major repairs* then the costs incurred for both the diagnostic checks and the vehicle recovery will be reduced to £0! We don't charge more than repair costs when our customers go ahead with major works with us!
Diagnostic reports are usually available on the next working day, we don't want to leave people wondering.
We work will all the major warranty companies and will process the claim on your behalf to save you additional stress at difficult times.
We will let you know if there is likely to be any delays to the estimated repair times.
When repairs are complete and final payments are made or finance agreements are in place, we will attempt to return your vehicle by the end of the following working day.
You will have an invoice detailing the work completed, including our warranty of 12 months or 12000 miles.
Head Gasket Repair FAQs
Understanding your vehicle's maintenance needs, and addressing issues promptly are key to maintaining your car's performance and reliability. If you have specific questions about your vehicle or a repair issue, don't hesitate to call Service4Service on 0808 164 0418 for guidance.
What causes head gaskets to fail?
Head gasket failure can result from factors such as overheating, engine design flaws, poor gasket quality, improper installation, or long-term wear and tear. It's essential to identify and address the underlying cause to prevent further issues.
How can I prevent head gasket issues?
Regular maintenance, including coolant system checks and maintaining proper engine operating temperatures, can help prevent head gasket problems. Using high-quality gaskets and ensuring proper torque during installation are also important preventative measures.
How long does a head gasket last?
A head gasket is designed to withstand the lifespan of a vehicle, and so theoretically it shouldn't need replacing. However, things can go wrong, whether due to overheating, blunt force damage or false or faulty ignition, which leads to damage to the head gasket. Replacement as soon as you notice a problem is ideal, however further repairs and part replacements for the engine may be required if the problem has caused additional damage.
What are the signs of a head gasket problem?
There are a number of signs to watch out for when it comes to head gasket damage, including an overheating engine, white smoke coming from the tailpipe, black smoke from the engine, unexplained coolant loss and milky white colouration of the oil. If you're experiencing any of these issues, stop driving your vehicle and get in touch with Service4Service to book your vehicle in for inspection and repair as soon as possible.
How long does it take to repair a head gasket?
The time required for head gasket repair varies depending on the vehicle, engine type, and the extent of the damage. It can take several hours to a full day or more.
Can I drive my vehicle with a blown head gasket?
In emergency situations, you may be able to drive a very short distance to reach a safe location, but it's essential to limit driving as much as possible to avoid further engine damage.
I think my head gasket has blown, what should I do?
If you think that the head gasket in your vehicle has blown, it's important that you stop driving your vehicle as soon as possible. While the car may technically run with minor damage to the head gasket, this can turn into severe and often dangerous damage if left unrepaired. Stop driving the vehicle as soon as possible and book your vehicle in for recovery and repair with Service4Service.
What equipment do you use to repair head gaskets?
We use some of the best diagnostic technology available on the vehicles we repair, ensuring that we can effectively and efficiently find the source and conduct the repair. We use manufacturer-approved and Original Equipment Manufacturer (OEM) parts to ensure that your vehicle receives the best parts for its make and model to get you safely back out onto the road.
How much will my head gasket repairs cost?
The cost of your head gasket repairs will ultimately depend on the damage caused by the problem. If the damage to the head gasket is minor and it was caught before any further damage to the engine could be caused, the price will be far less than if the entire engine has failed as a result. We will run full diagnostics and tests to assess the cause and severity of the problem and provide you with a price before starting any work.
Will head gasket repair be covered by manufacturer's warranty?
Each manufacturer's warranty is different, however many warranties will cover the head gasket. It's always best to check your manufacturer's handbook and warranty information to be sure. It's important to be aware, however, that the manufacturer is under no obligation to cover the cost of the repair after the warranty has expired, so make sure to check all documentation specific to head gasket issues.
Spread the Cost with 0% Interest-Free Finance on Servicing & Repairs
At Service4Service we want to help ease the cost of your car service or any other unexpected vehicle repairs, by offering our customers the option to spread the cost of their repair bill over either four or ten months, interest-free with a choice of car repair payment plans.
4 months interest-free option
Car repair or servicing costs totalling over £350.
Spread the cost over 4 months interest-free.
You pay 25% of the total upon application.
The remaining 75% is spread over 3 equal monthly payments.
A valid UK debit card is required to arrange the payment plan.
10 months interest-free option
Car repair or servicing costs totalling over £1000.
Spread the cost over 10 months interest-free.
Deposit between 10% - 50%.
Finance subject to acceptance.
Credit and affordability checks carried out.