Warranty Claims Undertaken
0% Finance Available on Repairs
Safeguard Manufacturer's Warranty
Vehicle Collection Local to You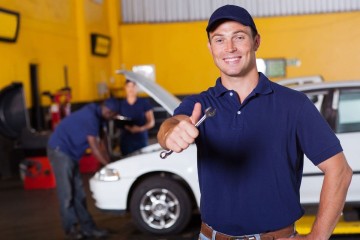 Looking for Hassle-Free Car Servicing?
Here at Service4Service, our mechanics and technicians are proud to offer top-quality car servicing and maintenance across the UK. With service centres located conveniently across the country, you can rest assured that you have access to affordable, high-quality servicing no matter the age, manufacturer or model of your vehicle.
The Benefits of Our Car Service
What's Included?
Vehicle collection and delivery
Service book stamped or digital service book updated
Manufacturers warranty protected
FREE wash (full service only)
12-month warranty on all parts
Price includes parts & labour for service
Vehicle health checks
Oil service
Interim service
Full service
Car Servicing & Maintenance
Service4Service has service centres across the UK providing top-quality car maintenance at affordable prices, helping to reduce the servicing costs for motorists. All of our technicians work under our quality assurance code of conduct and are fully trained and equipped with the latest diagnostic testing tools to accurately diagnose and solve any faults with your motor vehicle.
Maintaining your car with us does not make your manufacturer's warranty invalid. In fact, our practices fully comply with the EU Block Exemption Law, so you can benefit from saving up to 65% off main dealer prices on an equal level of car service.
For customers in need of an MOT, we also provide the option of adding one alongside the car servicing package you choose for an extra £29.
Our

Car Servicing

Features
The procedures carried out differ between each of our car servicing packages, however, all of our servicing options include the following features and benefits:
Collection and delivery of your car from home or work.

Free car wash (full service only) prior to the return of your car.*

Any replacements are original equipment manufacturer (OEM) parts.

Service lights are reset and your servicing history logbook is stamped or digital service book is updated.

12-month warranty on all parts and labour.

Assured manufacturer warranty protection.
*Outside wash of vehicle only, subject to availability.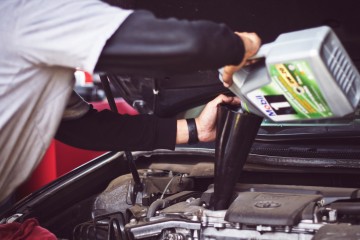 Full and Interim Services Available
Our mechanics and technicians are able to offer both Full and Interim servicing. Our Full service includes everything you'd expect from a standard vehicle service, including the use of only OEM (Original Equipment Manufacturer) and manufacturer warranty-approved parts and liquids. Our interim service is recommended every 6,000 miles and will cover all parts of the vehicle that require a more regular check.
For more information about what our Full and Interim services provide, get in touch with our team.
How much is a car service?
While we are proud to provide affordable and competitive rates within the automotive industry, the cost of your car service will ultimately depend on the make and model of your vehicle, as well as any additional associated costs including oil needed and any other parts that need replacement throughout the service. We will provide you with a quote before starting the service so you are always aware of the costs prior to approving the work.
What is the difference between an interim and full car service?
A full car service will cover everything you can expect from car servicing and is the process that most manufacturers refer to when recommending service schedules. An interim service is a more slimmed-down alternative that can help to keep your vehicle in top condition between full services.
Can I get my car service near me?
Here at Service4Service, we have garages situated all across the UK, meaning that we can always help you find the right car service near you. All you have to do is get in touch with our servicing team, who can help you book your vehicle service with your local Service4Service garage.
How often should I get my car serviced?
The most accurate servicing schedule for your vehicle can usually be found in your car's handbook, however, most manufacturers will recommend that you book a car service once a year, or every 12,000 miles depending on what comes first.
What does a car service include?
Car servicing here at Service4Service is comprehensive and reliable, including everything you might expect from a vehicle service. It can include engine oil checks and changes, filter changes, light checks, tyre checks, bodywork checks, brake checks and other fluid level checks and top-ups. Your suspension, steering, exhaust and 12V battery.
How long will my car service take?
The duration of your car service will differ depending on any work required, the vehicle you own and whether you have opted for an interim or full service. Before bringing your vehicle in, we can discuss an approximate time scale with you to help you better manage your time and schedule to pick an appointment time that suits you best.
How is my manufacturer's warranty protected even though my vehicle is being serviced through Service4Service?
The 'Block Exemption' European legislation introduced in 2003 means we can service your vehicle without invalidating your manufacturer's warranty. Our fully qualified technicians and mechanics provide a high-quality car service using standard original equipment or genuine parts for all types of vehicles. That's why customers can save time and money by using Service4Service rather than a main dealership.
How can Service4Service offer their customers such low prices on car servicing for all vehicle manufacturers and models?
Whether it's service, parts or labour, at Service4Service we can help customers make huge savings on main dealer prices. Simply use the form at the top of the page to find out how much you can save on the price of a car service. By using our local service centres and keeping a keen eye on our labour rates, we ensure we offer the most competitive prices possible for original equipment manufactured and warranty-approved parts for all vehicles.
Spread the Cost with 0% Interest-Free Finance on Servicing & Repairs
At Service4Service we want to help ease the cost of your car service or any other unexpected vehicle repairs, by offering our customers the option to spread the cost of their repair bill over either four or ten months, interest-free with a choice of car repair payment plans.
4 months interest-free option
Car repair or servicing costs totalling over £350.
Spread the cost over 4 months interest-free.
You pay 25% of the total upon application.
The remaining 75% is spread over 3 equal monthly payments.
A valid UK debit card is required to arrange the payment plan.
10 months interest-free option
Car repair or servicing costs totalling over £1000.
Spread the cost over 10 months interest-free.
Deposit between 10% - 50%.
Finance subject to acceptance.
Credit and affordability checks carried out.
Recent Customer Reviews
chain belt, water pump, new battery and full service. best service out there cars come back brand new, I was a bit worried about using a random find online but it has most definitely paid off, car did not start had 4 mechanics look at it prior to booking service4service was off road month they could not find the fault left it with service4service who picked my car up the day I booked it 5stars to the recovery guy 5stars to these guys. thanks for the good job that you have done I will be using this company should any future problems arise.
My car was picked up at the stated time and delivered in one piece, mission achieved. Not an awful lot more to say.
Service 4 Service team is more friendly and reachable. I have booked my full service and MOT. Its simple and easy. They pickup my car from work location and delivered back to work location on time. Thanks to Service 4 Service team. Prasad P
I have just used this service for the first time and i am really happy with the service provided, the initial phone call to book my car in was dealt with by Liam, he was very efficient and he filled me in with all I needed to know, i received another call from Holly today to say the car was ready and to take payment, again very polite and efficient, then the car was returned back to me.I will definitely use this company again.
Very efficient service - good collection and delivery by the man from the garage; paper work (MOT etc) and billing from Molly well organised; car clean and running well on delivery.
Straight forward and a prompt and reliable service.
Outstanding service and will use again! Outstanding service, from car pick up to return. They were 30 mins early - very rare nowadays - and returned it just in time for me to commute back from work! Almost 50% less than quote from my original dealer! Pre and post customer service also 5 star rated, thank you Holly!!
Great service all staff are very helpful and stick to their word. Always in contact and no work conducted before authorisation. Used this company three times and never had an issue. Genuine parts used on each occasion at a fraction of the cost a main dealer would charge.
Very impressive and I knew I had a few problems with the car but thankfully with you getting back to me during the day, I was able to decide what to go ahead with and whatnot. Will certainly be letting others know about you.
Thanks for a good level of service, will use you again.
I'd just like to say thanks to you all for helping me get my car serviced easily and that I will be back next year.
Fantastic service with no hassle! Will be using you again for my next service 10 out of 10!
Found service 4 service very helpful in finding my nearest garage for a service on my car. The price was good and the service was fantastic, well done, especially to Ben at the head office who was amazing.