Warranty Claims Undertaken
0% Finance Available on Repairs
Free Recovery &
Diagnostics (terms apply)
12 Month Guarantee Across All Vehicles
Gearbox & Transmission Repairs Specialist
Guaranteed protection on your manufacturer's warranty
Manual & automatic gearboxes
CVT & DCT gearboxes
DSG & Mechatronic gearboxes
Powershift gearboxes
Hybrid transmissions
Gearbox rebuilds & replacements
Manual & Automatic Gearbox Repairs for All Major Manufacturers
The gearbox plays a critical role in controlling the power generated by the engine and transmitting it to the wheels at various speeds. Your vehicle's transmission is a very complex mechanical and electrical system, however, many gearbox repairs are often small and affordable. Gearboxes can develop several problems over time, including worn gears, damaged synchromeshes, and fluid leaks. These issues can result in symptoms like gears slipping, difficulty shifting, strange noises, or vibrations. If you ignore the warnings, your gearbox can often become expensive to repair further down the road. If your car is slipping gears, leaking fluid or slow to react, then you might have a problem with your transmission.
At Service4Service we provide high-quality gearbox repairs for all major manufacturers. There are different types of gearboxes used in cars, including manual, automatic, semi-automatic (also known as automated manual), and continuously variable transmissions (CVTs). Each type requires different repair techniques and expertise. We offer repairs for manual gearboxes, automatic gearbox repairs, hybrid gearboxes, Powershift gearboxes, CVT, DCT and DSG gearboxes. Automatic transmissions are more complex and may require repairs related to torque converters, valve bodies, fluid leaks, electronic controls, and solenoids. Rebuilding or overhauling the automatic transmission can become necessary in severe cases. Depending on the extent of damage and the age of the vehicle, it may be more cost-effective to rebuild the gearbox rather than replace it with a new one.
Gearbox repair requires specialised knowledge and experience. It's essential to entrust this work to certified and experienced technicians or transmission specialists who have the necessary tools and diagnostic equipment. We only use OEM or manufacturer warranty-approved parts to ensure that our customers' vehicles remain in top condition. For expert manual and automatic gearbox repairs, our gearbox technicians provide exceptional mechanical services.
✔ Warranty Claims Undertaken ✔ 0% Finance Options Available
✔ Free Recovery & Diagnostics ✔ 12-Month Guarantee
Common Gearbox Problems
Not selecting gear or dropping out of gear
Burning smell from leaking transmission fluid
Gearbox is not responding in 'Drive'
Noisy gearbox i.e. whining/crunching/humming
DSG Mechatronic Unit faults
Desynchronised transmission
Gearbox leaking oil or fluid
The Benefits of Our Gearbox Repairs
All major manufacturers & models
Warranty companies/claims undertaken
Vehicle recovery or collection
Full diagnostics & reprogramming
Manufacturer's Warranty protected
0% finance option for costs over £350
12-month warranty on all parts
Gearbox

Diagnostics
A faulty gearbox can drastically impact the performance of your vehicle, as it plays a vital part in its mechanical operation. Therefore it is of great importance that your gearbox is kept in optimum condition in order to maintain your vehicle's performance.
Our highly trained technicians can confidently diagnose any issues with your gearbox, with the help of the latest specialist computer diagnostic equipment. Conducting fluid checks, examining gear shifts, and utilising diagnostic scanners to detect abnormalities in sensors or solenoids. Analysis of error codes and performance tests helps identify problems like slipping gears or erratic shifting, enabling accurate repair recommendations.
Gearbox

Rebuild Specialists

Gearbox rebuilds involve disassembling, inspecting, and replacing worn components in a vehicle's transmission system. Our skilled technicians dismantle the gearbox, replacing damaged gears, bearings, and seals. Precise reassembly ensures optimal functionality, addressing issues like gear slipping or grinding noises. Thorough testing ensures restored performance and durability.

Spread the cost with our 4-month or 12-month interest-free finance options! With years of experience, our technicians can rebuild your existing gearbox using the latest technology. All gearbox rebuilds also come with a 12-month guarantee.
Spread the Cost with 0% Interest-Free Finance on Servicing & Repairs
At Service4Service we want to help ease the cost of your car service or any other unexpected vehicle repairs, by offering our customers the option to spread the cost of their repair bill over either four or ten months, interest-free with a choice of car repair payment plans.
4 months interest-free option
Car repair or servicing costs totalling over £350.
Spread the cost over 4 months interest-free.
You pay 25% of the total upon application.
The remaining 75% is spread over 3 equal monthly payments.
A valid UK debit card is required to arrange the payment plan.
10 months interest-free option
Car repair or servicing costs totalling over £1000.
Spread the cost over 10 months interest-free.
Deposit between 10% - 50%.
Finance subject to acceptance.
Credit and affordability checks carried out.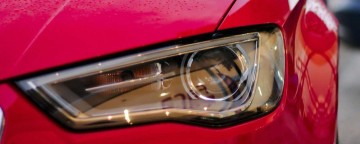 Audi Gearboxes
We can provide fast and inexpensive gearbox repairs, rebuilds and transmission fault diagnosis for Audi vehicles, including S-Tronic, Multitronic, Tiptronic and DSG transmissions.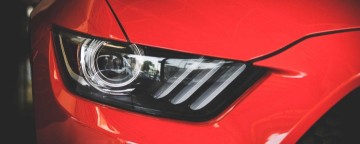 Ford Gearboxes
We can diagnose Ford Powershift and Dual-Clutch transmission faults. We also offer Ford gearbox repairs, reconditioning and refurbishment, which can help save you money.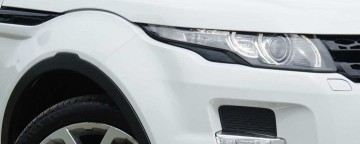 Land Rover Gearboxes
Land Rover gearbox repairs are an important part of your car maintenance needs. At Service4Service we offer our customers a high-quality Land Rover gearbox replacement service.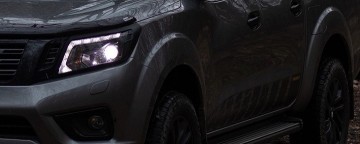 Nissan Gearboxes
Save money on Nissan gearbox repairs including CTV transmission faults. Our technicians can diagnose any issues with your Nissan gearbox and advise you on the best course of repair. We only use approved parts.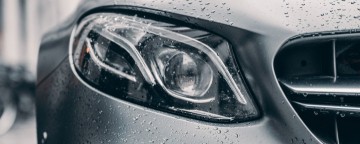 Mercedes Gearboxes
Mercedes gearbox repair, gearbox reconditioning and refurbishment are available, including 5G, 7G & 9G TRONIC transmission faults. We can advise you on the best course of repair for your vehicle.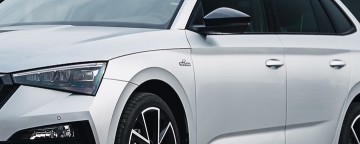 Skoda Gearboxes
Skoda gearbox repairs including DSG gearbox problems. We also offer Skoda gearbox reconditioning and refurbishment, which can help save you money on gearbox replacement costs.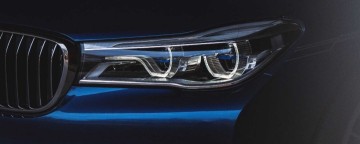 BMW Gearboxes
BMW gearbox repairs and diagnostics, including BMW automatic gearbox repairs, ZF transmissions and BMW gearbox replacement. Book a repair with a BMW gearbox specialist.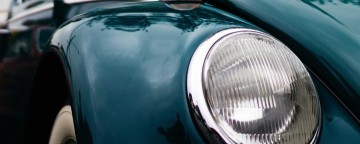 VW Gearboxes
Service4Service offer high-quality Volkswagen gearbox repairs, for both VW manual gearboxes and Volkswagen automatic gearboxes, including the diagnosis and repair of DSG faults.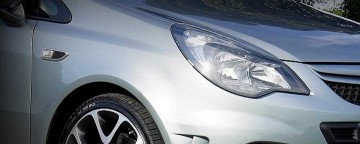 Vauxhall Gearboxes
Local and affordable Vauxhall gearbox repairs including F17, F18, F23, M20 & M32 faults. Our technicians can confidently diagnose any issues with your Vauxhall gearbox.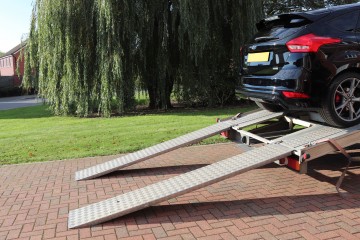 Free Vehicle Recovery & Diagnostics
Subject to our terms & conditions.
Our professional staff will book your service or repair at one of our centres local to you, arranging for your vehicle to be collected from a location that suits you. If any additional or advised work is required, we'll always call you first. We will not undertake work without your authorisation. There is a 12-month warranty on all parts and labour and your existing manufacturer's warranty is protected.
Please click the button below to make an enquiry or call us on 0808 164 0418 to book a repair, local to you, with a specialist technician at Service4Service.
How Our Car Repairs Work
Complete our repair enquiry form and await a call, or call us to speak to one of our specialist advisors on 0808 164 0418.
We'll try to estimate the issue with your vehicle, based upon the information you provide, along with approximate repair costs. Before inspecting the vehicle, all we can do estimate the faults and costs.
We will arrange for your vehicle to be recovered into one of our specialist repairs centres in order to give a full diagnosis of the problem and exact costs.
Should you proceed with major repairs* then the costs incurred for both the diagnostic checks and the vehicle recovery will be reduced to £0! We don't charge more than repair costs when our customers go ahead with major works with us!
Diagnostic reports are usually available on the next working day, we don't want to leave people wondering.
We work will all the major warranty companies and will process the claim on your behalf to save you additional stress at difficult times.
We will let you know if there is likely to be any delays to the estimated repair times.
When repairs are complete and final payments are made or finance agreements are in place, we will attempt to return your vehicle by the end of the following working day.
You will have an invoice detailing the work completed, including our warranty of 12 months or 12000 miles.
Gearbox Repair FAQs
Understanding your vehicle's maintenance needs, and addressing issues promptly are key to maintaining your car's performance and reliability. If you have specific questions about your vehicle or a repair issue, don't hesitate to call Service4Service on 0808 164 0418 for guidance.
What are the signs that my car's gearbox needs repair?
Common signs that your car's gearbox needs to be repaired include slipping gears, difficulty shifting gears, grinding noises, fluid leaks, and vibrations during gear changes. If you notice any of these symptoms, it's essential to have your gearbox inspected by our highly skilled technicians to avoid further damage.
What types of gearbox repairs can you carry out?
We provide several options to rectify a faulty gearbox including reconditioning your existing gearbox, replacing with a new gearbox or replacing with a reconditioned gearbox. Our specialist gearbox technicians only fit Original Equipment Manufacturer (OEM) approved parts only and all gearbox repairs come with a 12-month guarantee.
What equipment do you use to repair gearboxes?
At Service4Service, we can confidently diagnose any gearbox issues using the latest computer diagnostic equipment, repairing and replacing only the things that require it, using industry-approved tools and parts.
How long does it take to repair a car gearbox?
The time required for gearbox repair can vary widely depending on the extent of the damage and the availability of replacement parts. Minor gearbox repairs may take a few hours, while a complete transmission rebuild can take several days.
What causes a gearbox to break?
Even when we think we're taking care of our cars, our gearboxes can still break down, lack of care, poor quality oil and poor driving habits are some of the most common reasons for a gearbox to break.
Is it possible to drive a car with a damaged gearbox?
It's not advisable to drive a car with a damaged gearbox, as this can lead to further damage and potentially unsafe driving conditions. It's best to have the issue diagnosed and repaired promptly.
How do I know if my car has a manual or automatic gearbox?
Manual gearboxes require manual gear shifting using a clutch pedal, while automatic gearboxes shift gears automatically. Some cars also have semi-automatic or CVT transmissions, which are variations of automatic transmissions.
What is the difference between gearbox repair and replacement?
Gearbox repair involves fixing specific issues within the existing transmission, such as replacing worn components or addressing fluid leaks. Gearbox replacement means installing an entirely new transmission unit.
Why is my gearbox leaking oil?
Oil leaks can happen for a number of reasons, from wear and tear or broken seals to overfilled oil levels. Over time, your vehicle is at risk of general wear and tear and unfortunately, that includes your gearbox and it's related connections. Leaks should be fixed quickly, so it's best to speak to a professional and get your car checked over at an approved garage.
Will I need a new gearbox if it's leaking fluid?
We would need to see your vehicle in order to correctly diagnose the issue. A leaking gearbox could be caused by a number of issues which usually only require a minor repair, so you should always visit a gearbox specialist to get it repaired quickly. Ignoring a leaking gearbox might lead to further damage.
Should I be worried if my gearbox is making noises?
Yes, you should be concerned if your car's gearbox is making unusual noises. Unusual noises are one of the most obvious signs that something might be not quite right. Whether it's whining, whirring, clunking or grinding, if you're hearing anything out of the ordinary, it can be a sign to contact a gearbox repair specialist.
Why does my gearbox make a grinding noise?
The gearbox shafts need to be moving at the same speed in order to change gears smoothly and when this doesn't happen, you'll hear grinding. Modern cars tend to have a synchroniser ring to help keep both parts up to speed, but this can also go wrong from time to time, so it's best to have things checked out.
Will I need a new gearbox if it's slipping out of gear?
In many cases, a slipping gearbox does not necessarily mean you will need a completely new gearbox, but it does indicate a problem that should be addressed promptly. A fault like this can be caused by any number of reasons, such as low fluid levels. Regular maintenance and inspections of your gearbox and all of the related components will save you time and money.
Why does my vehicle need the gearbox removed?
Some parts of your gearbox can be repaired without removing them from your vehicle, but not all transmission parts are quite so easily accessible. If a gearbox component needs to be repaired or replaced and it cannot be accessed from underneath the vehicle, then the transmission will need to be removed from the vehicle.
How much does car gearbox repair cost?
The cost of gearbox repair can vary greatly depending on factors such as the type of transmission, the severity of the damage, labour costs, and the availability of parts. Minor repairs may be relatively affordable, while major repairs or complete replacements can become more costly. We offer finance deals for repairs costing over £350.
Why does my vehicle need a gearbox rebuild?
Some damage to the gearbox may go beyond the repair of a single component. Over time, wear and tear can cause gears and other parts to not function properly. When this happens, a gearbox rebuild is needed to replace the faulty and damaged parts. With years of experience, our technicians can rebuild your existing gearbox using the latest technology.
Recent Customer Reviews
Had the car back a week now and it drives like a new car, took a bit longer than l anticipated but very pleased with the result, many thanks to Peter for keeping me updated during the repair.
I would like to thank Olly and the team for a good job on my audi a1 ,everything was explained and the price before work started,I also received regular reports as the work was carried out , also I would thank the drivers who picked up and returned the car it was a long drive for them a very professional job from the first phone call to the return of the car
I am very satisfied with the work carried out and the car was very clean, I am really grateful and would recommend them.
My car was displaying "Service Transmission" message. After calling CS, Aaron helped me to understand the process and he booked a collection right away. He also explained that I need to expect high costs. Although the final cost was much higher than expected, the repair was carried out in a timely manner and I was informed of the progress.
After reviews on other garages and being a bit concerned how will such a big repair go, I am very satisfied with the end result.
If I ever have such a problem with my car (hopefully not for a long time) I'd choose Service4Service again so I can be sure my car is looked after properly.
Excellent friendly service great job loads of help with warranty company thanks lads.
I just wanted to say what a brilliant experience I had from start to finish with this company. My car's gearbox was shot and my car had been sat on damp grass for over two months due to my local garage being unable to fix it or to keep us regularly updated with their plan (I don't think they even had a plan). I wish I had contacted this company so much sooner than I did because once they took over, they took all the stress out of the situation. Liam was the guy that dealt with us from start to finish. He was very knowledgeable and reassuring and his customer service was faultless. Service 4servive collected my car from the local garage, fixed it and then delivered it back to us at home. I'm so happy to finally have our family car back after nearly three months without it. The cost wasn't cheap but the labour was intensive and I don't believe I would have gotten the job done any cheaper elsewhere. This company even allowed us to pay the final bill (after deposit) with interest free finance. I'm really pleased and just wanted to pass on my thanks to Liam and everyone else at service 4 service who played a part in delivering such great service. Thank you x
Pick-up and delivery of vehicle on time.
Work done within the set timeframe and with Ford original parts.
Finance provided without any trouble.
Total Cost, slightly lower than at Ford.
I would like to say what a fantastic company this is, I was unsure at first but I'm so glad I did. I contacted them about my faulty gearbox and they sorted everything out, collection of the car always kept in touch with me and kept me up to date with what was happening, They really were very helpful thanks again service 4 service will use you again
Had my Audi gearbox repaired with service 4 service, Liam looked after my vehicle throughout explained in detail what the likely issue was with my vehicle and the potential costs involved before it was arranged to be collected. Would recommend to a friend! Thanks Liam & Service 4 Service team!
Great job on my gearbox. Took my Audi in to get my gearbox replaced, the team were really good in keeping me informed of the progress on my car. For such a big job, I'm really pleased it was done so smoothly. Thanks. Claire
After a complete transmission fail on my car, i looked for a company to complete my repairs. After searching on the Net, Gearbox Repairs popped up on the screen. This company is brilliant, they collected my car from my home address and once the repair was completed, dropped it back to me again - was even done a day early than expected. I would like to express my sincere thanks to Jon Wood, who dealt with a query after i had my car back - this was done very promptly and efficiently - an excellent service and a massive thanks again. Fully recommended. Thanks again Jon Wood.