Warranty Claims Undertaken
0% Finance Available on Repairs
Safeguard Manufacturer's Warranty
Vehicle Collection Local to You
Local Car Servicing & Repairs Using Approved Parts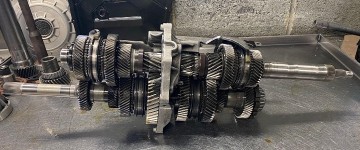 Our Car Servicing Benefits
What's Included?
Vehicle collection and delivery
Service book stamped or digital service book updated
Manufacturers warranty protected
FREE wash (full service only)
12-month warranty on all parts
Price includes parts & labour for service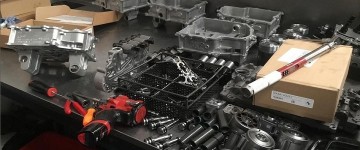 Our Car Repair Benefits
What's Included?
All major manufacturers & models
Vehicle recovery or collection
Full diagnostics & reprogramming
Manufacturers warranty protected
0% finance option available
12-month warranty on all parts
FREE Vehicle Recovery & Diagnostics
Subject to our terms & conditions.
Our professional staff will book your service or repair at one of our centres local to you, arranging for your vehicle to be collected from a location that suits you. If any additional or advised work is required, we'll always call you first. We will not undertake work without your authorisation.
There is a 12-month warranty on all parts and labour and your existing manufacturer's warranty is protected. Please click the button below to make an enquiry or call us on 0808 164 0418 to book a service or repair, local to you, with a specialist technician at Service4Service.
Spread the Cost with 0% Interest-Free Finance on Servicing & Repairs
At Service4Service we want to help ease the cost of your car service or any other unexpected vehicle repairs, by offering our customers the option to spread the cost of their repair bill over either four or ten months, interest-free with a choice of car repair payment plans.
4 months interest-free option
Car repair or servicing costs totalling over £350.
Spread the cost over 4 months interest-free.
You pay 25% of the total upon application.
The remaining 75% is spread over 3 equal monthly payments.
You must have a valid UK debit card to arrange the payment plan.
10 months interest-free option
Car repair or servicing costs totalling over £1000.
Spread the cost over 10 months interest-free.
Deposit between 10% - 50%.
Finance subject to acceptance.
You must have a valid UK debit card to arrange the payment plan.
Our Features & Benefits
Our service centres use specialist computer diagnostic equipment to carry out a full health check of your vehicle
Our technicians fit Original Equipment Manufacturer (OEM) & manufacturer warranty-approved parts only
We will collect & deliver your vehicle either from home or at work at a time that suits you
Your vehicle will receive a high-quality service that fully protects your manufacturer's warranty
Your vehicle will be washed at no extra charge when you book a full service
How to Book a Service or Repair
Booking a service or a repair for your vehicle is a fast, hassle-free process.
Simply use our online booking form at the top of the page where you can easily follow our 4 step booking process.
Alternatively, you can call us on 0808 164 0418 and one of our friendly sales team will be able to help with your service or repair booking.
Recent Customer Reviews
Have used the guys at Service 4 Service several times now. Always found them to be efficient and easy to deal with. Would definitely recommend.
Excellent Service. Communication from Jordan was regular and thorough. The vehicle had been off the road for six months plus, so we were unsure how expensive the work would be. Fortunately, Jordan provided us with a minimum and maximum cost, depending on the outcome of the diagnostics / inspection, so we were comfortable from the outset that we could afford to have the work done.
Very pleased with service 4 service team with repairs done to my vehicle.
Gearbox bearings had collapsed. Due to mileage suggested clutch be replaced.
Very satisfied with way vehicle was picked up and transported to repairers and returned back to home address.
Communication by Aaron and the team was excellent by emails and phone calls .
Price quoted was accurate and vehicle returned with no issues well done .
Highly recommend Service 4 service. I just wanted to take a minute to rate my recent experience with Service 4 Service. It was a very smooth process from beginning to end, with excellent service from the moment I reported the issue. I rang up to enquire about a drivetrain issue I was having, and the car was collected from my work address the next day and taken into one of their centres. The car was then diagnosed and the issue resolved, with regular communication from the office. They then delivered my car to my home address for my convenience. I cannot fault the excellent service I received, and would recommend.
Great service so far. Took my alfa there as opposed to taking to main dealer as I would usually do. Half the cost and collected from my house. Can't complain.
They got it sorted for me. When my motor suffered catastrophic engine failure I had something of a problem, Service for service sorted all this out in a simple but valuable way for me, they collected the car, kept me informed as to the progress and kept me informed as to the costs involved, thank you guys
Received an excellent service from Aaron, he was able to quickly locate a relevant service centre and the service was completed in good time. The repairs were carried out at a fair cost and the car was stored overnight at no extra cost. Would highly recommended the team at S4S.
My BMW X5 failed catastrophically just before Christmas. The propshaft mount broke which caused damage to the propshaft, front differential and sump.
I connected with Aaron at Service4Service who arranged to have my car towed to their service centre just before Christmas. Unfortunately due to the current covid climate, parts were on a massive back order and had to come directly from BMW in Germany. I got weekly updates from Aaron on the status of the parts and what he was doing to chase them down so I was never left in the dark. Once all the parts were in, the car was fixed within a few days.
The mechanics at Service4Service clearly do their job diligently as they test drove the car a number of times and quickly found out the new front differential was faulty before delivering the car back to me. Aaron again kept me updated throughout and a new front differential was ordered and installed within days. A few more test drives later and the car was delivered back to me as good as new.
I highly recommend using Service4Service...at the risk of sounding cliché, they do exactly what it says on the tin...offer a great service.
True values. I had an issue with my Mercedes which was not suitable for the company to assist manually. However, one of there staff (Aaron), was kind enough to ring me a couple of times and talked me through the repair. This was given voluntary and without any financial impact. To me this was above the call of duty and clearly displays the company's values rather than greed. Thank you.
Good service with car collected and delivered for my Gearbox rebuild. A++.
Brilliants technicians and service.
My car had some problem in gear-box so that I couldn't rive it well. They found out all the problems top to bottom and fixed them all within 1 hour. Technicians are so knowledgeable and experienced in this sector, recommend this shop much.
Really pleased. I would recommend Service4Service if you need your gearbox fixing. Jordan looked after my car throughout the repair and kept me updated of progress and so much cheaper than other quotes I'd got! Great to have my car back on the road. Thank you.