Warranty Claims Undertaken
0% Finance Available on Repairs
Free Recovery &
Diagnostics (terms apply)
12 Month Guarantee Across All Vehicles
DSG Gearbox Repairs
Guaranteed protection on your manufacturer's warranty
DSG Gearboxes & Mechatronic Units
Gearbox repairs & replacements
Full diagnostics and reprogramming
Vehicle recovery or collection
0% finance option for costs over £350
12-month warranty on all parts
Direct Shift Gearbox Repairs & Replacements for Automatic Transmissions
DSG gearboxes offer some of the best driving experiences around, with little to no power loss between gear shifts and a more powerful drive experience overall. However, this dual-clutch system can be prone to faults if not maintained properly and may run into problems that require repair. Whether you are the owner of a traditional DSG gearbox in a Volkswagen, Audi, Skoda or SEAT vehicle, or you have a vehicle with a similar system such as BMW's DCT, Porsche's PDK or Ford's Powershift, we are on hand to help.
The DSG, or Direct Shift Gearbox, is well known for offering a smooth, fuel-efficient and powerful drive experience. With no power loss between shifts, they are a popular option for drivers everywhere and are becoming more and more common in a number of manufacturers' vehicles, from Audi and Volkswagen to Skoda and SEAT. However, they aren't without their faults, which is why we have a dedicated DSG gearbox repair service here at Service4Service. The DSG Gearbox utilises two clutch systems in order to provide direct and seamless shifting between gears. The transmission is effectively two different manual transmissions built into one system that can change gears without any loss of power between shifts. In most cases, you can operate these gearboxes in a fully automatic or semi-automatic mode in which the driver can choose the gear they shift to manually.
Some of the most common signs that something is wrong with your gearbox include loss of power, juddering between gear changes, failure to shift into gear and in some cases, even signs of a leak. If you suspect something might be wrong with your DSG gearbox, our team are on hand to help. We will run full diagnostics to find the source of the issue and offer full repair accordingly. Our mechanics are experts in DSG gearbox diagnostics and repair, offering specialist repairs across a number of makes and models, including recalibration and reconfiguration following repair to ensure that you get back on the road safely. We use only OEM or manufacturer warranty-approved parts to ensure that your vehicle remains in its best condition. Our experts are on hand to offer exceptional DSG gearbox quotes and repairs near you.
✔ Warranty Claims Undertaken ✔ 0% Finance Options Available
✔ Free Recovery & Diagnostics ✔ 12-Month Guarantee
DSG Mechatronic Unit


Gearbox Repair
The mechatronic unit of a DSG gearbox is a computerised module found within the gearbox which controls the automatic transmission and is considered the control centre of the gearbox. The mechatronic unit can be replaced by an experienced technician at a DSG gearbox repair centre, like Service4Service, for a fraction of the cost compared to the main dealer.
Audi DSG Gearboxes
We can offer fast and accurate Audi DSG repairs and diagnostics, including recalibration following any work completed. We are proud to offer inexpensive Audi DSG gearbox repairs.
Ford Powershift
Ford's Powershift gearbox system is very similar to the DSG used by the VW group and requires much of the same expertise for repairs. Service4Service offers repairs for Ford Powershift gearboxes.
Skoda DSG Gearboxes
Skoda DSG gearboxes offer an incredible drive experience but sometimes they can run into problems. We offer Skoda DSG repairs and diagnostics to get you back on the road.
SEAT DSG Gearboxes
SEAT DSG gearboxes offer an amazing drive experience but require some TLC. We offer comprehensive and inexpensive SEAT DSG repairs and diagnostics at Service4Service.
BMW DCT Gearboxes
BMW's version of the DSG gearbox, the DCT gearbox, works in very similar ways to the original VW group alignment. We have the expertise necessary to also offer BMW DCT gearbox repairs.
VW DSG Gearboxes
We offer comprehensive diagnostics and inexpensive Volkswagen DSG repairs and can also recalibrate your gearbox following any Volkswagen DSG work.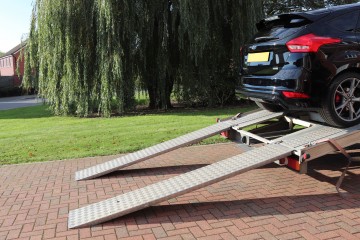 Free Vehicle Recovery & Diagnostics
Subject to our terms & conditions.
Our professional staff will book your service or repair at one of our centres local to you, arranging for your vehicle to be collected from a location that suits you. If any additional or advised work is required, we'll always call you first. We will not undertake work without your authorisation. There is a 12-month warranty on all parts and labour and your existing manufacturer's warranty is protected.
Please click the button below to make an enquiry or call us on 0808 164 0418 to book a repair, local to you, with a specialist technician at Service4Service.
How Our Car Repairs Work
Complete our repair enquiry form and await a call, or call us to speak to one of our specialist advisors on 0808 164 0418.
We'll try to estimate the issue with your vehicle, based upon the information you provide, along with approximate repair costs. Before inspecting the vehicle, all we can do estimate the faults and costs.
We will arrange for your vehicle to be recovered into one of our specialist repairs centres in order to give a full diagnosis of the problem and exact costs.
Should you proceed with major repairs* then the costs incurred for both the diagnostic checks and the vehicle recovery will be reduced to £0! We don't charge more than repair costs when our customers go ahead with major works with us!
Diagnostic reports are usually available on the next working day, we don't want to leave people wondering.
We work will all the major warranty companies and will process the claim on your behalf to save you additional stress at difficult times.
We will let you know if there is likely to be any delays to the estimated repair times.
When repairs are complete and final payments are made or finance agreements are in place, we will attempt to return your vehicle by the end of the following working day.
You will have an invoice detailing the work completed, including our warranty of 12 months or 12000 miles.
DSG Gearbox Repair FAQs
Understanding your vehicle's maintenance needs, and addressing issues promptly are key to maintaining your car's performance and reliability. If you have specific questions about your vehicle or a repair issue, don't hesitate to call Service4Service on 0808 164 0418 for guidance.
How does a DSG gearbox work?
A DSG gearbox is a complex and innovative transmission system that uses two separate clutches for odd and even gear sets, allowing for faster gear shifts. One clutch controls the odd-numbered gears (1st, 3rd, 5th, etc.), while the other manages the even-numbered gears (2nd, 4th, 6th, etc.). Gear changes are smooth and virtually uninterrupted.
Are there different types of DSG gearboxes?
Yes, there are several variations of DSG gearboxes, each with its own characteristics and designs. The main distinctions are based on the number of gears and their specific features and include 6-speed, 7-speed, and even 10-speed configurations. The number of gears can affect performance, fuel efficiency, and driving experience.
What are common signs that my DSG gearbox needs repair?
Some common signs of DSG gearbox issues include rough or delayed gear shifts, strange noises during shifting, slipping gears, and fluid leaks.
What are some common DSG gearbox repairs?
Common repairs may include clutch replacement, mechatronic unit repairs, gear sensor replacements, and software updates or reprogramming.
What types of DSG repairs can you carry out?
Our team here at Service4Service are experts in a number of different gearbox repairs, including DSG and similar alignments including powershift, DCT and PDK. We can offer repairs of a number of different components, clutch replacements, gearbox replacements and recalibration following any repairs to ensure you get back on the road safely.
Will my DSG need recalibrating after repair?
When we conduct your DSG gearbox repairs, we will not only run tests to ensure that everything is back in working order, but we will also recalibrate your DSG and clutch for you. This will ensure you can get back to driving safely and with the knowledge that everything is in it's intended working order.
Are The PDK, DCT and Powershift gearboxes a form of DSG?
While the DSG engine belongs to the Volkswagen group and their various manufacturers (Audi, Skoda and SEAT), there are alternative engines out there used by other manufacturers that feature a very similar system to the DSG. For example, the BMW DCT, the Ford Powershift, the Porsche PDK and of course, Audi's S Tronic are all forms of dual-clutch gearbox systems and we can offer repairs for them all.
My car is juddering between gears, what should I do?
If your vehicle has a DSG gearbox and is juddering, hesitating or shaking between gears, this could be a sign that something isn't right with your gearbox. Our expert team can run full diagnostics to find the cause of the issue and then conduct any repairs needed using manufacturer warranty-approved or OEM (original equipment manufacturer) parts to ensure your vehicle remains in its best condition.
Is it possible to rebuild a DSG gearbox?
Yes, a DSG gearbox can be rebuilt by a skilled gearbox technician at Service4Service. This involves disassembling the gearbox, replacing damaged or worn-out components, and reassembling it to factory specifications.
How long does it typically take to repair a DSG gearbox?
The duration of a DSG gearbox repair can vary based on the extent of the damage and the specific repairs needed. Minor repairs may take a few days, while more extensive repairs might take several weeks.
What should I do if my DSG gearbox fails while driving?
If your DSG gearbox fails while driving, it's important to pull over safely, turn off the engine, and call us to have the vehicle towed to a professional repair facility. Continuing to drive with a malfunctioning gearbox can cause further damage.
Is a repaired or rebuilt DSG gearbox as reliable as a new one?
When repaired or rebuilt by a skilled technician at Service4Service using quality parts and following proper procedures, a repaired or rebuilt DSG gearbox can be reliable and provide good performance comparable to a new one.
Spread the Cost with 0% Interest-Free Finance on Servicing & Repairs
At Service4Service we want to help ease the cost of your car service or any other unexpected vehicle repairs, by offering our customers the option to spread the cost of their repair bill over either four or ten months, interest-free with a choice of car repair payment plans.
4 months interest-free option
Car repair or servicing costs totalling over £350.
Spread the cost over 4 months interest-free.
You pay 25% of the total upon application.
The remaining 75% is spread over 3 equal monthly payments.
A valid UK debit card is required to arrange the payment plan.
10 months interest-free option
Car repair or servicing costs totalling over £1000.
Spread the cost over 10 months interest-free.
Deposit between 10% - 50%.
Finance subject to acceptance.
Credit and affordability checks carried out.
DSG Gearboxes We Repair
Audi TT DSG Transmission
Audi S3 DSG Transmission
Audi S5 DSG Transmission
Audi A7 DSG Transmission
Audi Q3 DSG Transmission
SEAT Ibiza DSG Transmission
SEAT Altea DSG Transmission
SEAT Ateca DSG Transmission
Skoda Kodiaq DSG Transmission
Skoda Octavia DSG Transmission
Skoda Superb DSG Transmission
Skoda Kushaq DSG Transmission
Volkswagen Santana DSG Transmission
Volkswagen Golf DSG Transmission
Volkswagen Touran DSG Transmission
Volkswagen Passat DSG Transmission
Volkswagen Sharan DSG Transmission
Volkswagen T-Cross DSG Transmission
Volkswagen Caddy DSG Transmission
Volkswagen Transporter DSG Transmission
Audi A1 DSG Transmission
Audi A4 DSG Transmission
Audi A5 DSG Transmission
Audi A8 DSG Transmission
Audi Q5 DSG Transmission
SEAT Arona DSG Transmission
SEAT Toledo DSG Transmission
SEAT Tarraco DSG Transmission
Skoda Karoq DSG Transmission
Skoda Rapid DSG Transmission
Skoda Yeti DSG Transmission
Skoda Slavia DSG Transmission
Volkswagen Polo DSG Transmission
Volkswagen Jetta DSG Transmission
Volkswagen New Beetle DSG Transmission
Volkswagen CC DSG Transmission
Volkswagen Viloran DSG Transmission
Volkswagen T-Roc DSG Transmission
Volkswagen Tayron DSG Transmission
Audi A3 DSG Transmission
Audi S4 DSG Transmssion
Audi A6 DSG Transmission
Audi Q2 DSG Transmission
Audi R8 DSG Transmission
SEAT Leon DSG Transmission
SEAT Alhambra DSG Transmission
Skoda Fabio DSG Transmission
Skoda Kamiq DSG Transmission
Skoda Roomster DSG Transmission
Skoda Scala DSG Transmission
Volkswagen Vento DSG Transmission
Volkswagen Virtus DSG Transmission
Volkswagen Eos DSG Transmission
Volkswagen Lamando DSG Transmission
Volkswagen Arteon DSG Transmission
Volkswagen Scirocco DSG Transmission
Volkswagen Taigun DSG Transmission
Volkswagen Tiguan DSG Transmission