Warranty Claims Undertaken
0% Finance Available on Repairs
Safeguard Manufacturer's Warranty
Vehicle Collection Local to You
Browse the Latest Work from Our Specialist Repair Centres
Browse our gallery of some of the latest gearbox, transmission and engine repairs and replacements, from experienced technicians at our specialist repair centres local to you. Our technicians provide exceptional services for all makes and models.
Vauxhall

Service Intervals

Most car manufacturers make the following recommendations, although this depends on the age and mileage of the vehicle.

Interim Service - every 9,000 miles or 12 months
Full Service - every 12,000 miles or 12 months

Check your service interval display & service book for correct schedules. All mileages are approx.

Every service is completed with resetting your service light and stamping your service history book.
The Benefits of Our Car Service
What's included in a vehicle service?
Vehicle collection and delivery
Service book stamped or digital service book updated
Manufacturers warranty protected
FREE wash (full service only)
Vehicle health checks
12-month warranty on all parts
Price includes parts & labour for service
Local & Affordable Vauxhall Servicing & Repairs
Independent UK car servicing specialist, Service4Service, take pride in offering affordable Vauxhall car servicing & repairs, local to you. Vauxhall Motors is one of the oldest established vehicle manufacturers and distribution companies in Great Britain. The famous Griffin style Vauxhall emblem that we see today on all the cars, was launched in 2008 to pay homage and celebrate more than 100 years heritage of manufacturing in the UK, which is why it deserves a service of equal standard to keep its maintenance optimal.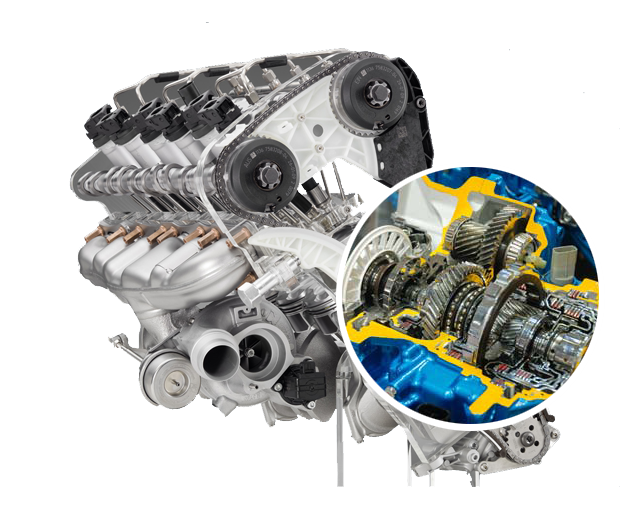 Why Use Service4Service?
For most people, car servicing is a necessity rather than a luxury and it's something that just needs to be done once a year or as the odometer clicks around. Unfortunately, it always seems like the expense comes at the wrong time of year, but of course, it's essential to keep your Vauxhall's service history in good order. At Service4Service we provide a quality car service for your Vauxhall, maintaining its optimal performance, safety and comfort, at a much lower price than found with any of the main dealers locally in your area.
We Only Use OEM or Manufacturer Warranty-Approved Parts
We guarantee that your Vauxhall will be serviced by fully qualified vehicle technicians using only OEM or manufacturer warranty-approved parts so that your car continues to perform the way the engineers who built it intended. All of our Vauxhall services comply with EU block exemption laws so your manufacturer warranty is completely protected when your car is serviced in one of our specialist service centres, which means you can benefit from big savings on your service compared to main dealer prices. To make things easy as possible for you, and to ensure your Vauxhall service doesn't impact upon your day, we offer a Vauxhall collection and delivery service. Either leave your car at home or at work and we'll collect it, before dropping it home when the work is complete.
✔ Warranty Claims Undertaken ✔ 0% Finance Options Available ✔ Free Recovery & Diagnostics ✔ 12-Month Guarantee
Looking for a Hassle-Free
Vauxhall

Repair?

You'll find that our technicians are happy and willing to repair almost any problem that your Vauxhall might have, from a damaged clutch to a difficult gearbox. We only ever replace parts with manufacturer's warranty-approved parts, so you can be sure that any replacements are like-for-like, and we offer a 12-month warranty on any work that we do.

Complete our Vauxhall repair enquiry form and await a call, or call us to speak to one of our specialist advisors on 0808 164 0418.
Spread the Cost with 0% Interest-Free Finance on Servicing & Repairs
At Service4Service we want to help ease the cost of your car service or any other unexpected vehicle repairs, by offering our customers the option to spread the cost of their repair bill over either four or ten months, interest-free with a choice of car repair payment plans.
4 months interest-free option
Car repair or servicing costs totalling over £350.
Spread the cost over 4 months interest-free.
You pay 25% of the total upon application.
The remaining 75% is spread over 3 equal monthly payments.
A valid UK debit card is required to arrange the payment plan.
10 months interest-free option
Car repair or servicing costs totalling over £1000.
Spread the cost over 10 months interest-free.
Deposit between 10% - 50%.
Finance subject to acceptance.
Credit and affordability checks carried out.
What are the most common issues with Vauxhall vehicles?
Vauxhall vehicles experience a number of issues, ranging from rattling gearboxes, to stereo malfunctions, timing chain tension faults, air flow sensor failure and more. Our team will run full diagnostics on your vehicle to find the cause of any issues you may be facing and put together a comprehensive repair plan and get you back on the road as soon as possible.
What types of Vauxhall repairs can you carry out?
We provide several types of Vauxhall repair including Vauxhall engine repairs and reprogramming, Vauxhall gearbox and transmission repairs, Vauxhall turbochargers and even Vauxhall bodywork repair. Our fully qualified technicians fit Original Equipment Manufacturer (OEM) or warranty-approved parts only and all of our parts and labour come with a 12-month guarantee.
How long will my Vauxhall repair take?
When you book your Vauxhall in with our team here at Service4Service, we will run full diagnostics to find the source of the issue in order to form the best plan for repair. We will always inform you of the work required and the cost, as well as the estimated time required for the repair. If at any point during your Vauxhall repair we believe that it will take longer than initially estimated, we will keep you updated throughout the process.
My Vauxhall gearbox is making a strange noise, what should I do?
If your Vauxhall's gearbox is making strange sounds like grinding, clicking, clunking or rattling, this could be a sign that something isn't right. The gearbox is a vital part of your Vauxhall vehicle, so it's important to have it checked and repaired as soon as possible. Our gearbox repair specialists will run diagnostics to find the source of the problem and provide a targeted plan for repair to get you back up and running as soon as possible.
How is my manufacturer's warranty protected even though my vehicle is being serviced through Service4Service?
The 'Block Exemption' European legislation introduced in 2003 means we can service your vehicle without invalidating your manufacturer's warranty. Our fully qualified technicians and mechanics provide a high-quality car service using standard original equipment or genuine parts for all types of vehicles. That's why customers can save time and money by using Service4Service rather than a main dealership.
How can Service4Service offer their customers such low prices on car servicing for all vehicle manufacturers and models?
Whether it's service, parts or labour, at Service4Service we can help customers make huge savings on main dealer prices. Simply use the form at the top of the page to find out how much you can save on the price of a car service. By using our local service centres and keeping a keen eye on our labour rates, we ensure we offer the most competitive prices possible for original equipment manufactured and warranty-approved parts for all vehicles.
Vauxhall Models We Service & Repair
Vauxhall Agila
Vauxhall Antara
Vauxhall Adam
Vauxhall Ampera
Vauxhall Viva
Vauxhall Astra
Vauxhall Calibra
Vauxhall Cascada
Vauxhall Cavalier
Vauxhall Corsa
Vauxhall Frontera
Vauxhall Insignia
Vauxhall Meriva
Vauxhall Mokka
Vauxhall Monaro
Vauxhall Monterey
Vauxhall Omega
Vauxhall Senator
Vauxhall Signum
Vauxhall Sintra
Vauxhall Tigra
Vauxhall Vectra
Vauxhall VX220
Vauxhall VXR
Vauxhall Zafira
Vauxhall Combo
Vauxhall Corsa Van
Vauxhall Movano
Vauxhall Vivaro
Vauxhall Astra Van
Our Features & Benefits
Our service centres use specialist computer diagnostic equipment to carry out a full health check of your vehicle
Our technicians fit Original Equipment Manufacturer (OEM) & manufacturer warranty-approved parts only
We will collect & deliver your vehicle either from home or at work at a time that suits you
Your vehicle will receive a high-quality service that fully protects your manufacturer's warranty
Your vehicle will be washed at no extra charge when you book a full service
How to Book a Service or Repair
Booking a service or a repair for your vehicle is a fast, hassle-free process.
Simply use our online booking form at the top of the page where you can easily follow our 4 step booking process.
Alternatively, you can call us on 0808 164 0418 and one of our friendly sales team will be able to help with your service or repair booking.
Recent Customer Reviews
Service4service is an excellent company; reliable, honest, well priced, friendly and competent. Everybody you talk to or ask questions of either has good knowledge or will find out for you. I have been using the company for 10 years and each time have been really impressed with their willingness to communicate what needs to be done and go over any issues in whatever level of detail you wish for. They will do what is required and not more, advise of things which they believe will need attention in future and always ask permission before going ahead with fixes. They also pick up your car and drop it back at the end of the day. I have been really impressed and would not hesitate to recommend service4service.
Great service, service book was stamped and car came back washed.
Fast and Efficient - Thanks.
Very impressed by the prompt service pick-up and delivery. The gentleman collecting and delivering my car was very pleasant and I felt confident giving him my car keys. Well done, great service.
My son has now told me all is well with the car. I am very pleased with your service. Thank-you.
How impressed I was last week with Service 4 Service. I had seen the website and the great feedback and recommendations on there from customers and thought that the service sounded too good to be true but I was so very pleasantly surprised to find out that it was every bit as good as promised and even more so! My car was picked up between the promised times, I had a phone call later telling me that it was ready and that I needed to pay and my car was delivered back an hour later. I would highly recommend this service - there was no messing about like when you take your car to a normal garage, I could get on with my day and my car was wonderfully clean also when it was returned! There are not many services nowadays that provide such a professional service. I will definitely use Service 4 Service again! Many thanks!
I would like to say how excellent the service was which you provided. After the full service my car is glistening like new, running smoothly and is brilliant inside. Thank you for being so polite, courteous and reliable throughout the time the car was with you.
Thank you for the invoice, i have been VERY impressed with the level of service i have received. Both the engineer and administration people have been efficient, polite and professional. I will have no hesitation in recommending your services.
Thank you so much for your incredibly professional service from start to finish! From the first phone call to the return of the vehicle, the quality of your customer service was fantastic. I will now, without a doubt, use you for all my car service requirements simply because you deserve it, it was an effortless experience and the work was done well and in good time.
Thank you for the promptness of the service and the delightful condition of my car inside and out.
I would like to thank you for you efficient service. It was a big help to have my car collected and delivered back to me, it made it alot easier and convenient. I would also like to say that the gentleman who collected and delivered my car was a very pleasant and nice man which i think is also a big asset to your company. With all the above in mind, i would not hesitate to use your company again in the future. Many thanks once again for your prompt and efficient service.