Warranty Claims Undertaken
0% Finance Available on Repairs
Safeguard Manufacturer's Warranty
Vehicle Collection Local to You
Browse the Latest Work from Our Specialist Repair Centres
Browse our gallery of some of the latest gearbox, transmission and engine repairs and replacements, from experienced technicians at our specialist repair centres local to you. Our technicians provide exceptional services for all makes and models.
Volkswagen

Service Intervals

Most car manufacturers make the following recommendations, although this depends on the age and mileage of the vehicle.

Interim Service - every 9,000 miles or 12 months
Full Service - every 12,000 miles or 12 months

Check your service interval display & service book for correct schedules. All mileages are approx.

Every service is completed with resetting your service light and stamping your service history book.
We Can Update Your VW Digital Service Schedule
The Volkswagen digital service schedule (DSS) or digital service record provides an online look at your vehicle's service history. These digital records can be easily accessed by servicing technicians for reference to the history of the vehicle and as the record is stored online there is no risk of it being lost. Service4Service also have access to record the servicing work on the system and can upload all service records to the database. This ensures that our customer's service record is always complete.
Local & Affordable Volkswagen Servicing & Repairs
Independent UK car servicing and repair specialist, Service4Service, takes pride in offering affordable Volkswagen servicing & repairs, local to you. Volkswagen shortened to VW, is a German automaker. Volkswagen is German for "people's car". VW has three cars in the top 10 list of best-selling cars of all time, the Golf, Beetle & Passat, which is why it deserves a service of equal standard to keep its maintenance optimal.
Service4Service understands the intricacies of Volkswagen engineering, offering comprehensive servicing tailored to every model. From routine maintenance like oil changes, brake inspections, and fluid flushes to complex repairs involving the engine, transmission, or electrical systems, we cover it all with expertise and dedication. We can provide you with a quality car service for your Volkswagen, maintaining its optimal performance, safety and comfort, at a much lower price than found with any of the main dealers locally in your area. You can check out the list of models below, and if you don't see your model listed, don't panic! Simply send us an enquiry and one of our friendly sales team will be able to help.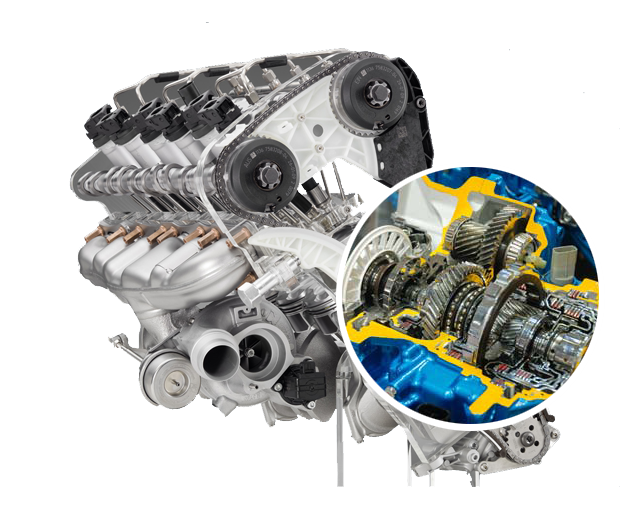 We Can Update Your VW Digital Service Schedule
The Volkswagen Digital Service Schedule modernises vehicle maintenance, replacing traditional paper records. Stored securely online, it tracks service history, reminders for upcoming maintenance, and records performed tasks. Accessible via the VW portal, it offers convenience, ensuring accurate and timely servicing. The system factors in driving conditions and usage, tailoring maintenance schedules for optimal vehicle health. With detailed logs accessible to authorised technicians, it streamlines appointments and enhances service efficiency. Your Volkswagen's service history will be updated each time that you use Service4Service for your VW servicing so that you no longer require a logbook and can now check all of your vehicle's service records online at any time.
We Only Use OEM or Manufacturer Warranty-Approved Parts
For most people, car servicing is a necessity rather than a luxury and it's something that just needs to be done once a year or as the odometer clicks around. Unfortunately, it always seems like the expense comes at the wrong time of year, but of course, it's essential to keep your Volkswagen's service history in good order. Using state-of-the-art diagnostic tools, we conduct thorough inspections to identify issues accurately Whether it's addressing common concerns like DSG transmission issues, electrical glitches, or engine performance optimisations, our team is equipped to handle it proficiently. We prioritise transparency, discussing repairs needed and their implications before proceeding, ensuring you're informed every step of the way.
Our commitment to quality means we guarantee that your Volkswagen will be serviced by fully qualified vehicle technicians using only OEM or manufacturer warranty-approved parts so that your car continues to perform the way the engineers who built it intended, ensuring optimal longevity for your vehicle. All of our VW services comply with EU block exemption laws so your manufacturer warranty is completely protected when your car is serviced in one of our specialist service centres, which means that you can benefit from big savings on your service compared to main dealer prices. Trust Service4Serivce for your Volkswagen's servicing and repairs; we're here to keep your car running smoothly, and reliably, whilst maintaining that unmistakable Volkswagen driving experience.
✔ Warranty Claims Undertaken ✔ 0% Finance Options Available ✔ Free Recovery & Diagnostics ✔ 12-Month Guarantee
Looking for a Hassle-Free
Volkswagen

Repair?

You'll find that our technicians are happy and willing to repair almost any problem that your Volkswagen might have, from a damaged clutch to a difficult gearbox. We only ever replace parts with manufacturer's warranty-approved parts, so you can be sure that any replacements are like-for-like, and we offer a 12-month warranty on any work that we do.
Spread the Cost with 0% Interest-Free Finance on Servicing & Repairs
At Service4Service we want to help ease the cost of your car service or any other unexpected vehicle repairs, by offering our customers the option to spread the cost of their repair bill over either four or ten months, interest-free with a choice of car repair payment plans.
4 months interest-free option
Car repair or servicing costs totalling over £350.
Spread the cost over 4 months interest-free.
You pay 25% of the total upon application.
The remaining 75% is spread over 3 equal monthly payments.
A valid UK debit card is required to arrange the payment plan.
10 months interest-free option
Car repair or servicing costs totalling over £1000.
Spread the cost over 10 months interest-free.
Deposit between 10% - 50%.
Finance subject to acceptance.
Credit and affordability checks carried out.
VW Servicing & Repairs FAQs
Understanding your Volkswagen's maintenance needs, and addressing issues promptly are key to maintaining your car's performance and reliability. If you have specific questions about your Volkswagen or a repair issue, don't hesitate to call Service4Service on 0808 164 0418 for guidance.
What maintenance does my Volkswagen need?
Your Volkswagen requires routine maintenance like oil changes, brake inspections, fluid checks, and filter replacements. Refer to your owner's manual for specific service intervals, typically every 10,000 to 15,000 miles or annually, ensuring optimal performance, longevity, and safety for your vehicle.
What's included in a Volkswagen service?
A Volkswagen service typically involves comprehensive inspections, fluid top-ups, filter replacements, and checks for wear and tear on vital components. Our highly-skilled technicians ensure thorough diagnostics, addressing issues and maintaining peak performance, safety, and reliability for your vehicle.
Is regular servicing necessary if my VW seems fine?
Yes, regular servicing is crucial even if your Volkswagen appears fine. Scheduled maintenance prevents potential issues, ensures optimal performance, and maintains warranty requirements. It helps detect underlying problems early, extending your vehicle's longevity and maintaining safety on the road.
How do I know if my VW needs a wheel alignment?
Signs indicating a wheel alignment need for your Volkswagen include uneven tyre wear, steering pulling to one side, or vibrations while driving. If you notice these issues, our technicians can assess and, if necessary, perform a wheel alignment to ensure proper vehicle handling and tyre longevity.
Can you update my Volkswagen digital service record?
It is important to keep your Volkswagen's service record up-to-date and the Volkswagen Digital Service Schedule will ensure that this is kept as accurate and secure as possible. The Volkswagen digital service record will be used for the life of your VW and saved chronologically in Volkswagen's secure centralised system, removing the necessity to present a service logbook during your service with us.
What are the most common problems with VW Vehicles?
Despite their popularity, Volkswagen vehicles are still prone to issues, leaving them in need of repair. From problems with an overactive check engine light to suspension issues and oil or coolant leaks. Our fully qualified technicians fit Original Equipment Manufacturer (OEM) or warranty-approved parts only and all of our parts and labour come with a 12-month guarantee.
What kind of Volkswagen repairs can you offer?
Our technicians are well versed in a range of Volkswagen repairs, utilising years of experience to provide the best and most seamless repairs possible. We offer Volkswagen engine repairs, VW gearbox repairs, turbocharger repair and even bodywork repair. We use Original Equipment Manufacturer (OEM) parts only and offer a 12-month additional warranty on the work and equipment used.
My Volkswagen has broken down, what should I do?
If your Volkswagen vehicle has broken down and you are in need of repairs or recovery, Service4Service is on hand to help. Simply give us a call and we can arrange for the recovery of your Volkswagen to one of our nearby repair centres where our expert technicians will diagnose the problem and, following your approval, go ahead with the repairs.
How is my manufacturer's warranty protected even though my vehicle is being serviced through Service4Service?
The 'Block Exemption' European legislation introduced in 2003 means we can service your vehicle without invalidating your manufacturer's warranty. Our fully qualified technicians and mechanics provide a high-quality car service using standard original equipment or genuine parts for all types of vehicles. That's why customers can save time and money by using Service4Service rather than a main dealership.
How can Service4Service offer their customers such low prices on car servicing for all vehicle manufacturers and models?
Whether it's service, parts or labour, at Service4Service we can help customers make huge savings on main dealer prices. Simply use the form at the top of the page to find out how much you can save on the price of a car service. By using our local service centres and keeping a keen eye on our labour rates, we ensure we offer the most competitive prices possible for original equipment manufactured and warranty-approved parts for all vehicles.
VW Models We Service & Repair
Volkswagen Beetle
Volkswagen Amarok
Volkswagen Bora
Volkswagen Corrado
Volkswagen EOS
Volkswagen Fox
Volkswagen Golf
Volkswagen Golf Plus
Volkswagen Golf R32
Volkswagen Golf VR5
Volkswagen Golf VR6
Volkswagen Jetta
Volkswagen Lupo
Volkswagen Passat
Volkswagen Passat VR5
Volkswagen Passat VR6
Volkswagen Phaeton
Volkswagen Polo
Volkswagen Scirocco
Volkswagen Sharan
Volkswagen Tiguan
Volkswagen Touareg
Volkswagen Touran
Volkswagen Up
Volkswagen Caddi Maxi
Volkswagen Caddy
Volkswagen California
Volkswagen Caravelle
Volkswagen Crafter
Volkswagen LT
Volkswagen Shuttle
Volkswagen Transporter
Our Features & Benefits
Our service centres use specialist computer diagnostic equipment to carry out a full health check of your vehicle
Our technicians fit Original Equipment Manufacturer (OEM) & manufacturer warranty-approved parts only
We will collect & deliver your vehicle either from home or at work at a time that suits you
Your vehicle will receive a high-quality service that fully protects your manufacturer's warranty
Your vehicle will be washed at no extra charge when you book a full service
How to Book a Service or Repair
Booking a service or a repair for your vehicle is a fast, hassle-free process.
Simply use our online booking form at the top of the page where you can easily follow our 4 step booking process.
Alternatively, you can call us on 0808 164 0418 and one of our friendly sales team will be able to help with your service or repair booking.
Recent Customer Reviews
Manager who picked it up was cheerful and friendly. Service on car ok. Car was cleaned inside ok. Car was cleaned outside ok.
Just wanted to say how impressed I have been with the service you provided and the totally hassle free service undertaken on my Golf yesterday. I've been meaning to try your service for a while and I'm glad I've finally done it because it's great. Thanks.
I was very pleased with the service offered. The car was picked up at my home, serviced, one or two extra bits of work identified, priced and completed with my permission. The car was returned to my home. Contact about work needing done on the car was excellent. The price was fine compared to other garages. The car is driving much better and I would recommend the whole service to anyone looking for a convenient, painless way to get their car serviced at a reasonable price.
A very professional and competent service from beginning to end.
Always satisfied with work and customer relation.
Always top service, excellent! Nothing is too much trouble for them. Well done.
Having experienced this type of service for the first time and your company in particular I would say the whole event went very well. I appreciated your flexible approach in changing the pick-up arrangements.
I had my car serviced yesterday, Car is running like a dream, Thank you.
You serviced my car - VW Touareg 3.0 - 36000 miles on Thursday 19 Jan 2012. When the car was returned that evening there was a substantial oil leak. The garage fixed the leak and cleaned my works parking space, they were very accommodating and said it was because of a perished washer on the stump? Maybe they forgot to put the washer back when they serviced the car? I have no problem with the garage, everybody makes mistakes. I was surprised when I contacted yourselves to get the problem sorted, there appeared to be a lack of urgency, in the end, I made contact with the garage myself. This is very unusual for S4S. It won't stop me coming back to you again.
Lovely service and you cleaned my car so thank you.
Really good service and the garage did a good job on my car.
Rather good service and a neat little company. Thanks.
I saw you advertised on the internet and was impressed with your website. That first impression continued all the way through and I actually enjoyed having my car serviced for a change. Maintaining my warranty was perfect and a fraction of VW cost.
Tried you after reading reviews and it all went very well. It was very easy. Full marks....5*
I have only good feedback and thought you guys did very good with my car.
It was all so easy and no inconvenience at all, which normally it is. My car came back cleaner than it was when I brought it brand new from VW!!! I have already recommended you to a number of people who will now use you when their service comes up. Keep up the good work... I was definitely impressed!
Why Use

Service4Service?
Guaranteed protection on your manufacturer's warranty
Vehicle collection and delivery
Full diagnostics and reprogramming
Service book stamped or digital service book updated
Manufacturers warranty protected
FREE wash (full service only)*
Vehicle health checks
12-month warranty on all parts
Price includes parts & labour for service
0% finance option
*Outside wash of vehicle only, subject to availability.